Herbal Medicine
Dr. Suresh Jagtap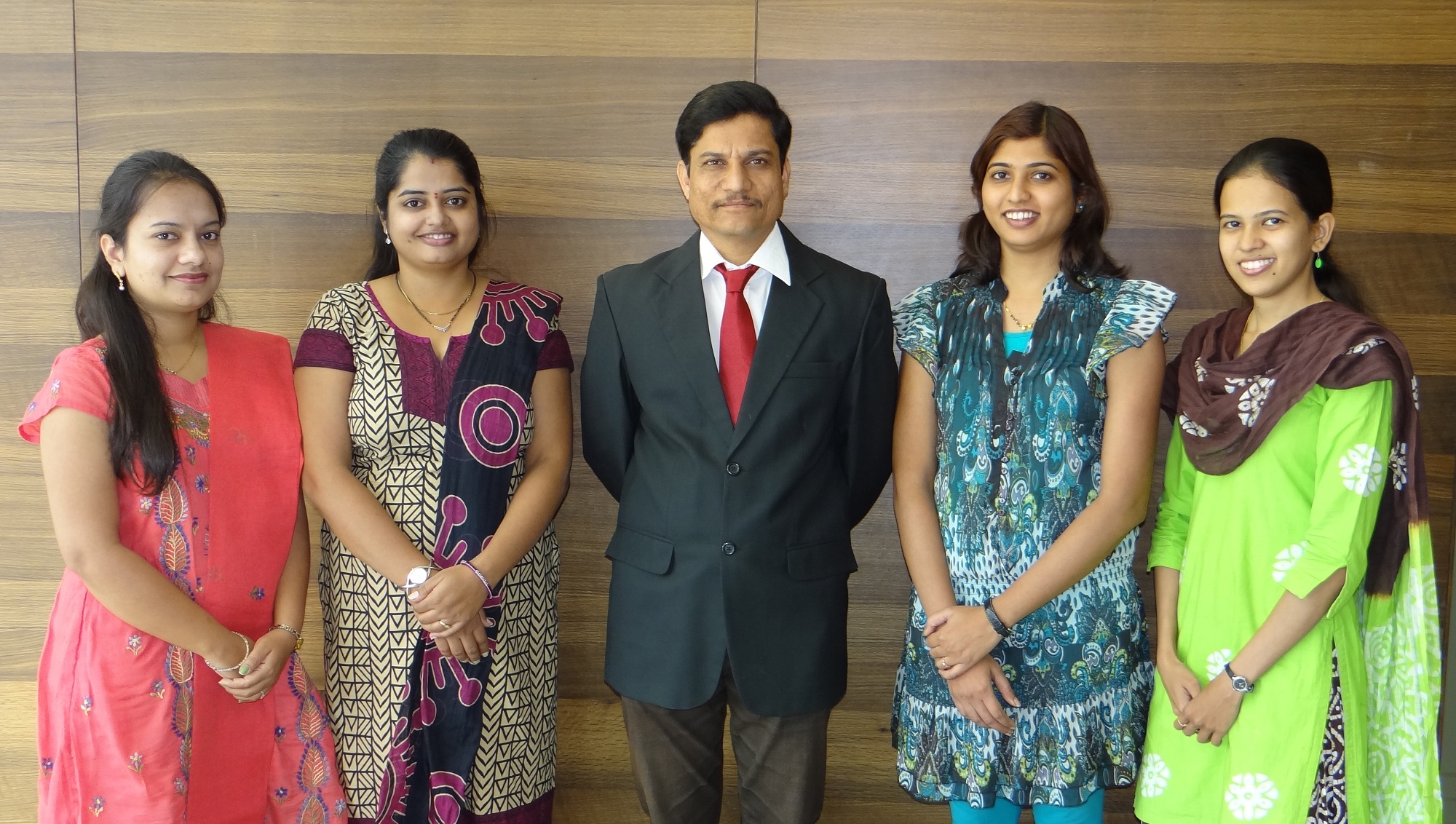 Herbal medicine department started in 2010 with an aim to validate traditional medicinal plants. In India out of 17,500 flowering plants, 8,000 species are reported as medicinal plants in folklore where, Ayurvedic medicines alone need 2200 species. Considering these great diversity, we focused on selecting and validating the most effective plant for inflammation which is the common condition in a large number of human conditions and typically involves a response to burns, chemical irritants, frostbite, toxins, and infection by pathogens, necrosis, and physical injury. However, chronic and uncontrolled inflammation gives rise to several non-communicable diseases and known to initiate and accelerate the degenerative processes. Thus, current work at Department of Herbal Medicine focuses on-
Correct botanical identification and authentication of selected medicinal plants, besides their popular/common names
Pharmacological and clinical validation of these plants using in-vitro biochemical assays and in-vivo animal models to ascertain their efficacy and safety with special reference to inflammation
Standardization by metabolomic approach using modern analytical techniques such as HPTLC, FTIR, HPLC, GC-MS etc. to ensure uniformity
Suggesting superior harvesting method and sites for raw materials, based on the quality and quantity of the desirable phytochemicals
Current Research Projects
Title of the Project

Studies on anti-inflammatory activity of different Dashamoola formulation and its dosage forms
Background information:

Dashmoolarishta is a formulation prepared using 10 plants and used singly or in combination either in crude or in processed form for treatment of inflammatory disorders. Most of the plants are rare and unavailability of these in market leads to adulteration and formulations containing less than 10 plants. Thus, study has been undertaken to identify most suitable dosage form and validation of its anti-inflammatory potential against Cervicitis. A new herbal combination (DF2112) showed significant anti-inflammatory activity in Cervicitis (Provisional patent filed: 207/MUM/2015) showed remarkable efficacy on Cervicitis.

Title of the Project

Evaluation of effective herbs and formulations for the management of osteoarthritis

Background information:

Ayurved is the most ancient traditional system of medicine which is still successfully practiced in India. Even in the current era, the treatment for Osteoarthritis (OA) is very routinely performed in majority of Ayurvedic clinics with a significant range of success in further progression of disease and reverting back the symptoms. In the classical literature, polyherbal formulations viz. Triphala, Triphala guggul, Dashamoolarishta, Dashamoolchurna, Balarishta etc. and some plants such as Emblica officinalis Gaertn Commiphora mukul Engl and Tinospora cordifolia Miersetc. are used as an anti-inflammatory agent and as a rejuvenator. Although so much of literature is available in the classical texts, very few studies are reported to validate the use of these formulations and hardly any effort has been done to elucidate its mechanism of action. So efforts has been undertaken to screen and identify most effective formulation for treatment of osteoarthritis. New herbal combination (OA-F2) showed significant anti-inflammatory activity in osteoarthrits (Patent filed: 2509/MUM/2014)

Title of the Project

Bioprospecting of Amarkand, traditionally used tubers as a functional food

Background information:

Plants of group Amarkand are extensively used by tribal people for the longevity. It has very good health promoting ability in Ayurveda. It is known from vedic period but the botanical name has been assigned from early 19th century to Indian species. So there is confusion to identify the exact plant and chances of misidentification and assigning different (new) names to this species. Out of 32 species under the group Amarkand, 21 species reported as medicine and food; it includes 20 species of Eulophia sp. and Dioscorea bulbifera. So the study has been undertaken to identify best species in terms of antioxidant, anti-inflammatory, immunomodulatory and anti-fatigue properties.

Title of the Project

Comparative evaluation of Dioscorea spp. From Maharashtra for its pharmacological activities

Background information:

Genus Dioscorea is extensively used by tribal population as a food and medicine but lacks pharmacological validation. In Maharashtra, 9 species are commonly found and locally known as Amarkand, Varahikand, Dukkarkand, Kadukand etc. Ancient Ayurvedic texts and ethno-botanical survey reports anti-inflammatory, anti-fatigue and anti-ageing properties of these Dioscorea spp. However, very few species are being validated in terms of their Ayurvedic and ethno-botanical uses especially in terms of their anti-inflammatory and anti-fatigue effects. So, study will be undertaken to validate mechanism of action of Dioscorea spp. by comparative evaluation.

Title of the Project

Chemical diversity and nutraceutical potential of Indian Propolis

Background information:

Propolis is a resinous material that honey bees collect from plant sources. Consequently, its chemical composition varies with region and season. It has lot of applications in pharmaceutical and nutraceutical preparations due to their wide range of bio-activities. However, its inconsistent chemical composition is the biggest hurdle in maintaining its quality for commercial purposes. India has good apiculture setup but byproducts are not commercially explored.
Publications: 63
Paper- 57
Patents- 02
Books- 03
Book chapter- 01
PhDs awarded: 01
Current Team
| Name | | Title |
| --- | --- | --- |
| Dr. Suresh D. Jagtap | | Associate Professor |
| Dr. Deepak M. Kasote | | Project Scientist |
| Ms. Bhagyashree E. Nagarkar | | PhD student |
| Ms. Pallavi S. Nirmal | | PhD student |
| Mrs. Aarti N. Narkhede | | PhD student |
| Ms. Minal G. Mahajan | | PhD student |