Osteoarthritis
Dr. Abhay Harsulkar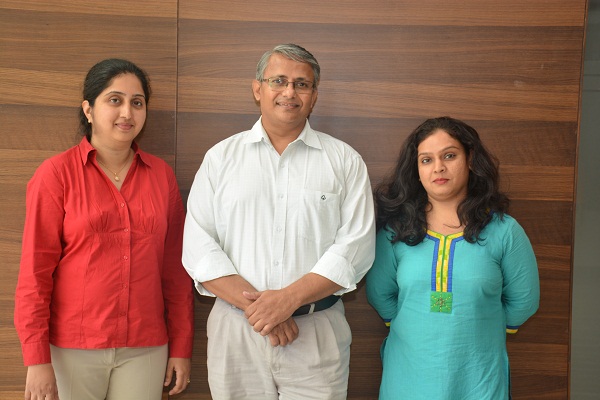 Osteoarthritis (OA) of knee is a degenerative disease with increasing incidence in India and all over the world. It is associated with restricted joint movement, pain and swelling, which eventually leads to complete debilitation and reduced quality of life.Unfortunately, there is no cure to this disease since cartilage loss of is irreversible and repair is insignificant. There is no drug to OA and patients are assisted only with non-inflammatory drugs.
A unique repository of clinically annotated synovial fluid is being established at IRSHA for analysis of various different factors such as Cytokines (markers for inflammation), GAG (cartilage degeneration product), MMPs (Matrix metalloproteinases) and TIMPS (Tissue inhibitor metalloproteinases) (cartilage remodulation mediators), etc.
We have realized that patients that goes to doctor with knee pain have already have degenerated cartilage and therefore could not be helped. Instead, we need to reach to prospective patients who have cartilage and can be helped. The OA team have organized knee help camps in rural areas in the outskirt of Pune with the objective to provide free counselling, X-ray and instruction on physiotherapy and medications. Those patients with knee effusion are tapped to collect synovial fluid.The OA team have developed working collaborations with renowned orthopaediccentres. At present this team is working for evaluating the effect of Omega-3 supplementation on Osteoarthritis patients. Anti-inflammatory potential has been found beneficial to treat the chronic inflammatory diseases like osteoarthritis. Under this program, we enrol arthritis patients from senior citizen clubs across Pune city for creating a required data-base.
Current Research projects
Mapping the biomarkers: Comprehensive evaluation of pathophysiology and nutraceutical intervention for improved knee Osteoarthritis to INNO INDIGO EU MS/ AC and India Joint Call on "Diagnostics and interventions in Chronic non-communicable diseases". The present proposal meticulously addresses the key events associated with OA pathology using a multi-dimensional approach. The objective is to define early disease-stage new molecular pathophysiology and biomarkers for OA in order to develop new and effective therapeutic options
Investigating anti-osteoarthritic potential of herbal formulations on rat synoviocytes like fibroblast. (BharatiVidyapeeth University, Pune). This study helps in understanding altered metabolism through cell based assay in the disease condition. Restoration of these pathways through intervention of Ayurvedic formulations would be highly important to establish the clinical applications though unraveling their mechanism of action.
Helping people with Osteoarthritis: A community level intervention with Omega-3 fatty acids. (BharatiVidyapeeth University, Pune). In the present proposal, we are focusing to study the effect of Omega 3 fatty acids in the management of knee OA on a larger patient base. Omega-3 and Omega-6 fatty acids are known to regulate bone and cartilage cells differentiation. It is therefore envisaged that Omega 3supplementation would have alleviating effect on OA.
Publications: 77
Patents: 12
Ph.D.s awarded :04
Current Team
Dr. Priya Kulkarni (Senior RA)
Mrs. Soumya Koppikar (RA)
Ms. Dhanashri Ingale (PhD student)