Cancer
Dr. Ruchika Kaul-Ghanekar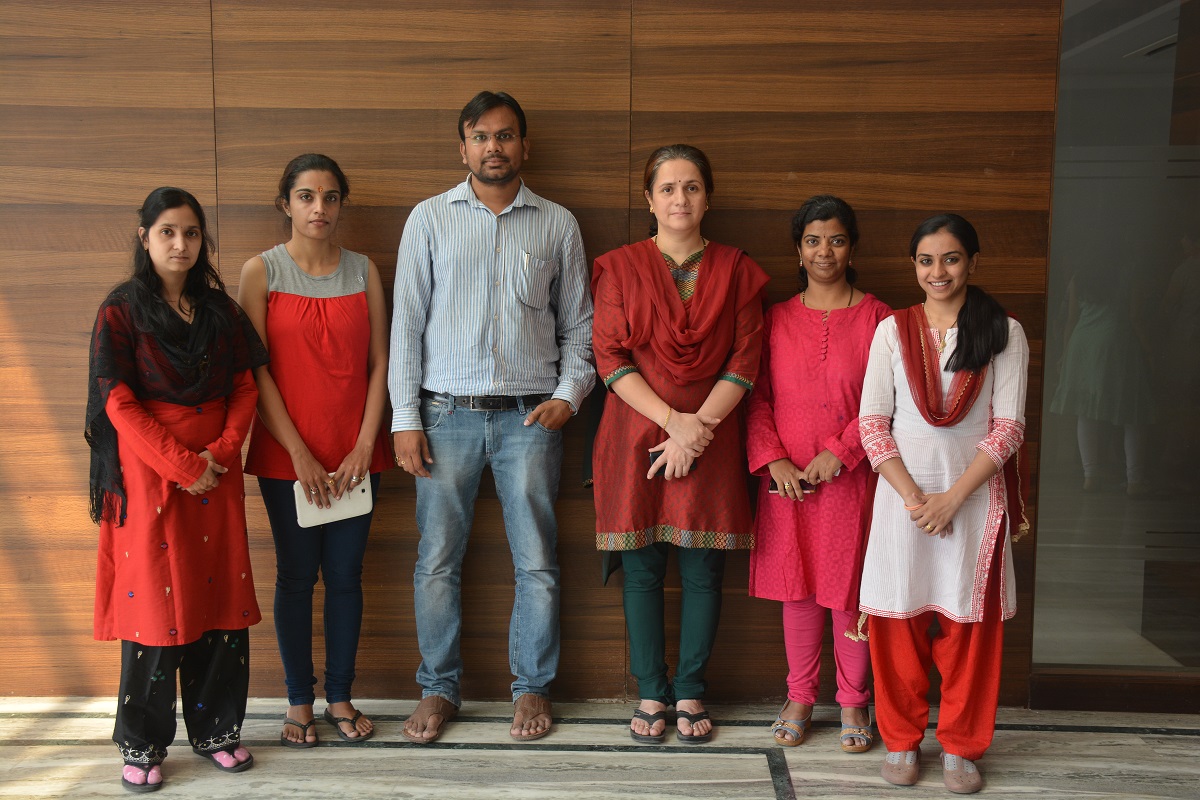 Breast and Cervical Cancers account for the most common malignancy among women worldwide and are the leading cause of cancer deaths. In India, breast cancer is the first leading cause of mortality followed by cervical cancer. Despite advanced therapeutics, the serious adverse events (AEs) associated with the conventional treatments and the problem of recurrence remains inevitable. Accumulated evidences suggest that nutritive and non-nutritive plant-based agents can not only inhibit the process of carcinogenesis but can also prevent the AEs providing a very effective and affordable therapy for mass population.
My research group focuses on evaluation of natural products (nutraceuticals, medicinal plants, Ayurvedic and Homeopathic medicines) for their anticancer activity using cell and animal experimental models. We have established mechanistic approach in the effective use of nutritional and natural products to get translated into novel interventions/therapeutics against these cancers. In cervical cancer, we have established the anticancer potential of Cinnamon, Ficus religiosa and Alpha linolenic acid (an omega 3 fatty acid). In breast camncer, we have established the anticancer potential of a polyherbal formulation, homeopathic formulation of Terminalia chebula as well as EPA and DHA omega 3 fatty acids. Low ratios of n6/n3 (1:2.5, 1:4, 1:5, 1:10) fatty acids decreased the viability and growth of breast cancer cells and modulated lipid peroxidation, total cellular fatty acid composition and expression of tumor regulatory Matrix Attachment Region binding proteins (MARBPs). Fish oil (EPA and DHA) supplementation in breast cancer patients undergoing chemotherapy significantly increased their antioxidant status and improved their quality of life. In breast cancer cells, we established the hyperthermia and anticancer potential of a nanoconjugate comprising of cinnamaldehyde, bioactive component of Cinnamon that was tagged to magnetic nanoparticles.
Current Research Projects
Targeted delivery of cinnamaldehyde tagged iron oxide nanoparticles in breast cancer


The serious adverse events associated with conventional cancer therapies have led to the increased acceptance of herbal medicine as adjunct drugs that have minimal or no side effects. Plant bioactives have been used in Chinese, Unani, and Indian Ayurvedic medicine and have the efficiency to regulate the molecular mechanisms and various signaling pathways involved in carcinogenesis. However, the herbal bioactives have low bioavailability due to hydrophobic nature and thus various nanoherbal formulations have been developed to circumvent such bioavailability issues.

We have recently reported the efficacy of biocompatible Cinnamaldehyde functionalized magnetite nanoparticles (CPGF NPs) for hyperthermia and drug delivery applications in breast cancer (Kirtee D. Wani, PLoS One 2015). In the current work, we are conjugating cinnamaldehyde tagged iron oxide nanoparticles with Folic acid and FITC for targeted delivery and improved bio imaging in breast cancer.

Evaluating the anticancer activity of Panchvalkala in cervical cancer


Panchvalkala, an Ayurvedic formulation, is being traditionally used in gynecological disorders. Our in vitro data suggested that Panchvalkala inhibited the growth of cervical cancer cell lines, SiHa and HeLa and simultaneously regulated the expression of tumor activators (E6, E7 and pRb) and tumor suppresors (p53 and pRb) (data communicated). We are now evaluating the anti-tumour activity of Panchvalkala formulation in TC-1 induced cervical cancer mice model.

Evaluation anticancer activity of FC formulation in TC-1 induced cervical cancer mouse model


FC is a herbal formulation comprising of Ficus religiosa and Cinnamomum cassia. Previously, we have shown that FC inhibited the growth of SiHa and HeLa by inducing apoptosis. In addition to this, FC retarded tumor growth significantly and modulated the immune system in C57BL/6 melanoma tumor model through regulation of Th1 and Th2 cytokines.

In the current work, we are evaluating the anti-tumour effect of FC formulation in TC-1 induced cervical cancer mice model. The effect of FC would be further evaluated on the expression of HPV E6 and E7 oncoproteins, Bax and Bcl-2 (pro-apoptotic proteins) in tumor samples from treated and untreated mice.

Metabolomic profiling of blood samples from breast cancer patients undergoing omega 3 supplementation for detection of diagnostic biomarkers


A number of studies have reported the association between altered metabolomic biomarkers and cancer progression by using different techniques. However, there are hardly any reports wherein the association between breast cancer development, progression and altered metabolomic trends among Indian population has been fully established. Thus, in India studies exploring interesting metabolic trends or predicting the change in smaller number of metabolites leading to early detection of breast cancer need to be performed.

In the present study, we would be evaluating the metabolomic profiles from blood (serum) samples of breast cancer patients using a combination of liquid chromatography coupled with mass spectrometry (LC/MS) and multivariate analysis methods. The present study would provide information about the levels of well established metabolomic markes, involved in diagnosis and prognosis of breast cancer among Indian population. Although, similar studies have been performed in western countries but because of the differences in the lifestyle, diet and environmental factors, we want to analyze the metabolomic trends among Indian population.
Publications : 54
International:47
National:7
Ph.D.s awarded: 5

Current Team:
Dr. Prerna Raina, Sr. Research Assistant
Shama Aphale, Technical Assistant
Kavita Shinde, Technical Assistant
Prakash Mansara, PhD student
Varsha Shetty, PhD student
Minal Mahajan, PhD student
Amol Choudhary, DBT JRF, PhD student
Amrita Ulhe, PhD student
Apoorva Parimoo, PhD student
Dr Ashwini Kamble, Sr. Project Assistant